Medical College of Wisconsin (Milwaukee, WI)
About
The Medical College of Wisconsin (MCW) is a renowned academic institution located in Milwaukee, Wisconsin. It is one of the premier medical schools in the United States, offering a comprehensive range of medical education, research, and clinical services. Established in 1893, MCW has a rich history and a commitment to excellence in healthcare.
Accreditation is a critical aspect of any educational institution, ensuring that it meets and maintains high standards of quality and performance. The Medical College of Wisconsin is accredited by the Higher Learning Commission (HLC), a regional accreditation agency recognized by the U.S. Department of Education. The HLC assesses the college's academic programs, faculty qualifications, institutional resources, and student support services to ensure they meet the established criteria.
In addition to institutional accreditation, the Medical College of Wisconsin's medical degree programs are accredited by the Liaison Committee on Medical Education (LCME). The LCME is the accrediting body for medical education programs in the United States and Canada. It evaluates medical schools based on their educational objectives, curriculum, faculty, resources, and student outcomes.
The accreditation process involves periodic self-study evaluations by the institution, followed by comprehensive site visits by accrediting agencies. These evaluations assess various aspects of the institution, including its educational programs, faculty qualifications, research infrastructure, student services, and adherence to ethical and professional standards. Accreditation ensures that the institution is meeting its educational objectives, producing competent graduates, and providing an environment conducive to learning and research.
Being accredited by reputable agencies like the HLC and the LCME signifies that the Medical College of Wisconsin has demonstrated its commitment to maintaining high standards of education and research. It also enables MCW graduates to be eligible for licensure and postgraduate training opportunities across the United States.
Accreditation is an ongoing process, and institutions like MCW must undergo periodic evaluations and continuous improvement efforts to maintain their accredited status. This commitment to quality and excellence in education makes the Medical College of Wisconsin a trusted and respected institution in the field of medicine and healthcare.
Medical Programs Offered
The Medical College of Wisconsin (MCW) offers a wide range of medical programs to meet the educational needs and career goals of aspiring healthcare professionals. Here are some of the key medical programs offered at MCW:
1. Medical Doctor (MD) Program: MCW offers a comprehensive MD program that prepares students to become physicians. The program combines classroom-based learning, clinical training, and research opportunities to provide students with a well-rounded medical education.
2. Physician Assistant Studies Program: MCW's Physician Assistant Studies program trains students to become skilled and compassionate healthcare providers. The program emphasizes clinical training, hands-on experience, and a strong foundation in medical knowledge.
3. Anesthesiologist Assistant Program: MCW's Anesthesiologist Assistant program is designed to prepare students for careers as specialized healthcare professionals who work alongside anesthesiologists. The program focuses on anesthesia-related knowledge, technical skills, and patient care.
4. Doctor of Pharmacy (PharmD) Program: MCW's School of Pharmacy offers a PharmD program that trains students to become pharmacists. The program includes coursework in pharmaceutical sciences, patient care, and experiential training in various practice settings.
5. Graduate Programs in Biomedical Sciences: MCW provides several graduate programs in biomedical sciences, allowing students to pursue research-focused careers in areas such as biochemistry, microbiology, physiology, and pharmacology.
6. Graduate Programs in Public Health: MCW offers graduate programs in public health, including a Master of Public Health (MPH) degree. These programs equip students with the knowledge and skills to address public health challenges and promote community well-being.
7. Graduate Programs in Medical Informatics: MCW offers graduate programs in medical informatics, including a Master of Science in Health Informatics and a PhD in Biomedical and Health Informatics. These programs focus on the application of information technology and data science in healthcare.
These are just a few examples of the medical programs offered at the Medical College of Wisconsin. MCW also provides specialized residency programs, fellowship programs, and continuing medical education opportunities to support the professional growth and development of healthcare practitioners.
Teaching Facilities
The Medical College of Wisconsin (MCW) boasts state-of-the-art teaching facilities that support its mission of providing exceptional medical education. Here are some of the notable teaching facilities at MCW:
1. MCW-Green Bay Campus: MCW has a regional campus in Green Bay, Wisconsin, which features modern teaching facilities. The campus includes classrooms, lecture halls, simulation laboratories, and research facilities to facilitate hands-on learning and collaboration among students and faculty.
2. Discovery Learning Center: The Discovery Learning Center at MCW's Milwaukee campus is a cutting-edge facility designed to enhance interactive and collaborative learning. It houses advanced simulation labs, where students can practice clinical skills and simulate patient scenarios in a safe and controlled environment.
3. Clinical Skills Center: MCW's Clinical Skills Center provides students with a dedicated space to develop and refine their clinical skills. The center is equipped with examination rooms, standardized patient rooms, and advanced simulation equipment to simulate real-world patient encounters and enhance students' clinical competency.
4. Libraries and Information Resources: MCW's libraries provide comprehensive resources to support teaching, research, and learning. The Todd Wehr Library at the Milwaukee campus offers a vast collection of medical literature, online databases, and research support services. The libraries also provide study spaces, computer labs, and access to electronic resources for students and faculty.
5. Research Facilities: MCW is committed to advancing medical research, and its campuses house state-of-the-art research facilities. These facilities support various areas of research, including basic science, translational research, clinical trials, and population health studies. The research infrastructure includes laboratories, imaging centers, animal facilities, and core research services.
6. Affiliated Hospitals and Clinical Training Sites: MCW has affiliations with numerous hospitals and clinical training sites, providing students with diverse clinical experiences. These facilities offer opportunities for hands-on learning, patient care, and exposure to various medical specialties. Students rotate through these sites to gain practical experience under the supervision of experienced healthcare professionals.
7. Technology-Enhanced Learning: MCW incorporates technology into its teaching facilities to enhance learning experiences. This includes advanced audiovisual systems, online learning platforms, virtual anatomy tools, and mobile applications that facilitate access to educational resources and interactive learning modules.
These teaching facilities at MCW are designed to create a stimulating and immersive learning environment for students, fostering their development as competent and compassionate healthcare professionals.
Teaching and Curriculum
The Medical College of Wisconsin (MCW) is committed to providing high-quality medical education through its innovative teaching methods and comprehensive curriculum. Here is an overview of the teaching and curriculum approaches at MCW:
1. Integrated Curriculum: MCW follows an integrated curriculum, which means that basic science and clinical concepts are taught in an interconnected manner rather than as separate entities. This approach allows students to understand the clinical relevance of the foundational scientific knowledge they acquire.
2. Problem-Based Learning (PBL): PBL is a prominent teaching method at MCW. In small group settings, students work together to analyze and solve clinical cases. PBL fosters critical thinking, problem-solving skills, and collaboration, while also integrating basic science concepts into clinical scenarios.
3. Team-Based Learning (TBL): MCW incorporates team-based learning to promote active student engagement. In TBL sessions, students collaborate in teams to solve problems, engage in discussions, and apply their knowledge to real-world situations. This approach encourages teamwork, communication, and peer learning.
4. Clinical Experiences: MCW places a strong emphasis on clinical experiences throughout the curriculum. Students have opportunities to interact with patients and healthcare professionals in various settings, such as hospitals, clinics, and community-based sites. These experiences help students develop clinical skills, professionalism, and an understanding of patient care.
5. Simulation-Based Education: MCW utilizes simulation-based education to enhance students' clinical skills and decision-making abilities. Simulation labs provide realistic scenarios where students can practice clinical procedures, communication skills, and critical thinking in a controlled environment.
6. Research Opportunities: MCW encourages students to engage in research activities. Through research projects, students gain hands-on experience in scientific inquiry, data analysis, and research methodologies. This fosters a culture of inquiry and promotes evidence-based practice.
7. Elective Rotations: MCW offers elective rotations that allow students to explore specific areas of interest. These rotations provide an opportunity to gain exposure to different medical specialties, subspecialties, and research areas, enabling students to make informed decisions about their future careers.
8. Interprofessional Education (IPE): MCW recognizes the importance of collaborative practice in healthcare. It incorporates interprofessional education initiatives to promote teamwork and communication among students from various healthcare disciplines, such as medicine, nursing, pharmacy, and physician assistant studies.
9. Lifelong Learning: MCW emphasizes the importance of lifelong learning and professional development. The curriculum instills a foundation for continued learning, encouraging students to stay abreast of advancements in medicine, engage in self-directed learning, and maintain their competence throughout their careers.
MCW's teaching and curriculum approaches are designed to provide students with a well-rounded medical education that prepares them to excel in clinical practice, research, and leadership roles in healthcare. The integration of theory, hands-on experiences, collaboration, and a focus on patient-centered care ensures that graduates are equipped with the knowledge, skills, and attitudes necessary to make meaningful contributions to the field of medicine.
Admissions Requirements
The Medical College of Wisconsin (MCW) has specific admissions requirements for its medical programs. While the requirements may vary slightly for different programs, here is a general overview of the admissions requirements for MCW's medical programs:
1. Educational Prerequisites: Applicants must have completed a bachelor's degree from an accredited college or university before matriculating into the medical program. There are no specific required majors, but applicants should have completed coursework in the sciences, including biology, chemistry, physics, and mathematics.
2. Medical College Admission Test (MCAT): MCW requires all applicants to submit MCAT scores as part of the application. The MCAT is a standardized exam that assesses knowledge and critical thinking skills in the sciences. MCW typically has a minimum MCAT score requirement, but competitive scores are often higher than the minimum.
3. Letters of Recommendation: Applicants are required to submit letters of recommendation. MCW typically requests three to four letters, including at least one from a science faculty member who can attest to the applicant's academic abilities. Other letters may come from healthcare professionals, research mentors, or other individuals who can speak to the applicant's character and suitability for a career in medicine.
4. Personal Statement: Applicants are required to submit a personal statement or essay as part of their application. The personal statement provides an opportunity for applicants to articulate their motivations for pursuing a career in medicine, discuss their experiences, and highlight personal qualities that make them a strong candidate.
5. Extracurricular Activities and Experiences: MCW values applicants who have demonstrated a commitment to service, leadership, and involvement in extracurricular activities. Applicants are encouraged to highlight their experiences in healthcare settings, research projects, community service, and leadership roles.
6. Interviews: Selected applicants are invited for an interview as part of the admissions process. The interview allows the admissions committee to assess an applicant's communication skills, professionalism, critical thinking abilities, and interpersonal qualities. MCW conducts both traditional interviews and multiple mini-interview (MMI) formats.
It's important to note that meeting the minimum requirements does not guarantee admission to MCW, as the selection process is competitive and holistic. The admissions committee evaluates each applicant's overall profile, including academic performance, test scores, experiences, personal qualities, and potential to contribute to the medical profession.
Applicants are encouraged to visit MCW's official website or contact the Admissions Office directly for the most up-to-date and program-specific admissions requirements and guidelines.
The Medical College of Wisconsin (MCW) has provided data that includes the average GPA and MCAT scores of accepted applicants, as well as information about the number of applicants and the class size.
| | | | |
| --- | --- | --- | --- |
| Average GPA | Average MCAT | Applicants | Class Size |
| 3.76 | 510 | 7,643 | 261 |
Student Life
As a leading institution in Milwaukee, Wisconsin, the Medical College of Wisconsin (MCW) offers students a vibrant and diverse off-campus student life. While the demands of the rigorous academic programs keep students busy, there are plenty of opportunities for recreation, community engagement, and exploring the city. Here are some aspects of off-campus student life near MCW:
1. Cultural and Entertainment Scene: Milwaukee has a thriving cultural scene with numerous theaters, art galleries, music venues, and museums. Students can enjoy performances at the Marcus Center for the Performing Arts, explore the Milwaukee Art Museum, or attend concerts and events at the Fiserv Forum. The city also hosts festivals throughout the year, including Summerfest, the world's largest music festival.
2. Outdoor Activities: Milwaukee is known for its beautiful parks and outdoor recreational opportunities. Students can visit Lake Michigan's shoreline, explore the Milwaukee Riverwalk, or enjoy activities like biking, hiking, and kayaking in nearby parks such as Grant Park and Lake Park. The city's many green spaces provide a peaceful retreat from the demands of medical studies.
3. Sports and Athletics: Milwaukee is home to several professional sports teams, including the Milwaukee Brewers (MLB) and the Milwaukee Bucks (NBA). MCW students can catch games and cheer for their favorite teams. Additionally, there are recreational sports leagues and fitness centers in the area that offer opportunities for students to stay active and participate in various sports and fitness activities.
4. Dining and Socializing: Milwaukee offers a wide range of dining options to cater to different tastes and budgets. From local cafes and breweries to diverse international cuisine and fine dining establishments, there is something for everyone. The city also has a vibrant nightlife with bars, pubs, and entertainment venues where students can socialize and unwind with friends.
5. Volunteer and Community Engagement: MCW students have opportunities to get involved in the community through various volunteer programs and initiatives. The city of Milwaukee provides a range of volunteer opportunities in healthcare settings, community organizations, and advocacy groups. Engaging in community service allows students to make a positive impact while connecting with the local community.
6. Exploration of Surrounding Areas: Milwaukee's central location within the state of Wisconsin offers easy access to other attractions and destinations. Students can take day trips to explore nearby cities like Madison, Chicago, and Green Bay, or enjoy outdoor activities in the beautiful natural areas of Wisconsin, including Door County, Devil's Lake State Park, and the Kettle Moraine State Forest.
Overall, the off-campus student life near the Medical College of Wisconsin provides students with numerous opportunities to engage in cultural, recreational, and social activities. Whether exploring the city's vibrant arts scene, enjoying outdoor adventures, or contributing to the local community, students can find a balance between their academic pursuits and extracurricular interests.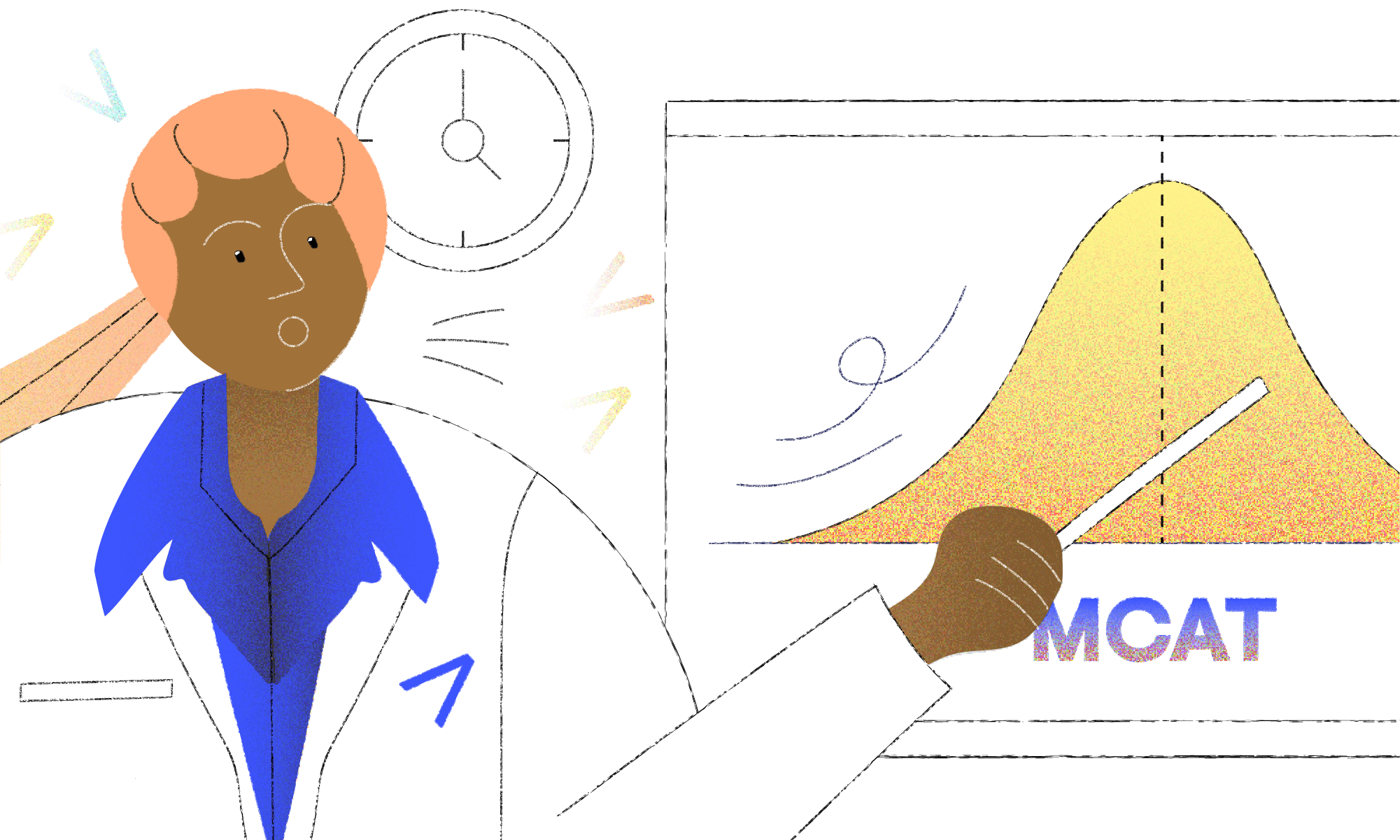 MCAT 1-1 Tutoring
Including personalized study plans, regular progress updates and access to 100s of resources
Extracurricular Activities
The Medical College of Wisconsin (MCW) offers a variety of extracurricular activities and student organizations that cater to diverse interests and allow students to engage in activities beyond their academic studies. These extracurricular activities provide opportunities for personal growth, leadership development, community service, and social interactions. Here are some examples of extracurricular activities available to MCW students:
1. Student Interest Groups: MCW has numerous student interest groups that focus on specific medical specialties, research areas, or healthcare-related topics. These groups provide opportunities for students to explore their interests, network with like-minded peers and professionals, and gain insights into various medical fields.
2. Student Government and Leadership Opportunities: MCW has a student government association that represents the student body and advocates for student interests. Students can participate in leadership roles within the student government, contributing to decision-making processes and organizing events that enhance the student experience.
3. Service and Outreach Programs: MCW encourages students to engage in community service and outreach activities. Students can participate in programs that provide healthcare services to underserved populations, volunteer at local clinics, organize health education initiatives, or participate in global health experiences.
4. Research Opportunities: MCW offers research programs and opportunities for students interested in pursuing scientific inquiry. Students can engage in research projects under the guidance of faculty mentors, participate in research symposiums, and contribute to scientific publications and presentations.
5. Professional and Career Development: MCW provides resources and programs to support students in their professional and career development. Workshops, seminars, and networking events are organized to help students build their professional skills, explore career options, and connect with healthcare professionals and potential employers.
6. Wellness Initiatives: MCW recognizes the importance of student well-being and offers wellness programs and activities. These initiatives focus on promoting physical health, mental well-being, stress management, and work-life balance. Students can participate in fitness classes, mindfulness workshops, wellness challenges, and other activities to support their overall well-being.
7. Social and Recreational Activities: MCW organizes social events and recreational activities to foster a sense of community and provide opportunities for students to relax and socialize. These activities may include holiday celebrations, talent shows, game nights, and outings to local attractions or sporting events.
8. Student Publications and Journals: MCW supports student-led publications and journals that provide platforms for students to showcase their scholarly work, share experiences, and contribute to the medical literature. Students can participate in writing, editing, and peer-review processes to enhance their communication and research skills.
These are just a few examples of the extracurricular activities available to MCW students. The specific range of activities may vary from year to year based on student interest and initiatives. MCW's commitment to providing a well-rounded educational experience ensures that students have ample opportunities to pursue their passions, engage in leadership roles, and develop personally and professionally outside of the classroom.
Student Accommodation
The Medical College of Wisconsin (MCW) recognizes the importance of providing students with comfortable and convenient accommodation options. While MCW does not offer on-campus housing, there are several resources available to assist students in finding suitable living arrangements off-campus. Here is some information regarding student accommodation at MCW:
1. Housing Resources: MCW provides students with resources and guidance to help them navigate the housing search process. The Student Housing Guide, available on the MCW website, offers valuable information and tips on finding housing in the Milwaukee area. It includes suggestions on neighborhoods, rental listings, and resources for connecting with potential roommates.
2. Off-Campus Housing Options: Milwaukee offers a range of off-campus housing options to suit different preferences and budgets. Students often choose to rent apartments, townhouses, or houses in nearby neighborhoods. Popular areas among MCW students include East Side, Third Ward, Bay View, and Wauwatosa, which offer proximity to the campus, amenities, and a vibrant community atmosphere.
3. Housing Assistance Programs: MCW has partnerships with housing assistance programs to provide additional support to students. These programs may offer resources for finding affordable housing, financial aid for housing expenses, and connections to community resources. Students are encouraged to explore these programs to identify potential assistance opportunities.
4. Roommate Connections: MCW facilitates connections among students who are seeking roommates. Through online platforms or designated forums, students can find potential roommates to share the cost of housing and create a supportive living environment. Connecting with fellow classmates can also enhance social connections and help create a sense of community.
5. Transportation: When considering accommodation options, it is important to consider proximity to campus and transportation options. MCW provides shuttle services between various campus locations and affiliated hospitals, which can be convenient for students living off-campus. Additionally, Milwaukee has a public transportation system that includes buses and light rail transit, providing accessible transportation options for students.
6. Safety and Security: MCW prioritizes the safety and security of its students. When searching for off-campus housing, it is advisable to consider factors such as neighborhood safety, secure building features, and proximity to amenities and public transportation. Students are encouraged to research and visit potential housing options to ensure they meet their safety requirements.
It is important for students to start their housing search early, as availability may vary depending on the time of year and demand. MCW's website and the Office of Student Affairs can provide up-to-date information and resources to assist students in finding suitable off-campus accommodation.
Overall, while MCW does not provide on-campus housing, the institution supports students in their search for off-campus accommodation by offering resources, guidance, and connections to housing assistance programs. With careful planning and consideration, students can find comfortable and convenient housing options that meet their needs during their time at MCW.
About the University
Key Information
Website: www.mcw.edu
Email: [email protected]
Phone number: (414) 955-8296
Course Information
| | | | |
| --- | --- | --- | --- |
| Courses Offered | Course Length | Graduate Entry | Tuition Fees |
| Medical Doctor (MD) | 4 years | No | Please visit the MCW website or contact the institution for the most up-to-date information on tuition fees. |
| Physician Assistant (PA) | 27 months | No | |
| Anesthesiologist Assistant (AA) | 27 months | No | |
| Doctor of Physical Therapy (DPT) | 3 years | No | |
| Doctor of Pharmacy (PharmD) | 4 years | No | |
| Doctor of Audiology (AuD) | 4 years | No | |
| Doctor of Philosophy (PhD) | Varies | Yes | |
| Master's programs | Varies | Yes | |
Please note that the tuition fees for each program may vary and are subject to change. It is recommended to visit the MCW website or contact the institution directly for the most accurate and up-to-date information on tuition fees.
FAQs
Are there opportunities for clinical experiences and hands-on learning at the Medical College of Wisconsin?
Yes, MCW provides extensive clinical experiences through affiliations with leading hospitals and healthcare systems. Students have the opportunity to gain practical skills and interact with patients through clinical rotations, clerkships, and simulation-based training, enhancing their medical education.
Does the Medical College of Wisconsin offer research opportunities for students?
Yes, MCW offers numerous research opportunities for students across various disciplines. Through partnerships with renowned research institutions and dedicated research centers, students can engage in cutting-edge research projects, collaborate with faculty mentors, and contribute to scientific advancements in their fields of interest.
How does the Medical College of Wisconsin support student well-being?
MCW prioritizes student well-being and provides support through various initiatives. These include mental health services, counseling resources, wellness programs, and access to fitness facilities. MCW promotes a healthy work-life balance to ensure students can thrive both academically and personally.
Are there opportunities for interprofessional education and collaboration at MCW?
Yes, MCW emphasizes interprofessional education to prepare students for collaborative healthcare practice. Students engage in interdisciplinary activities, simulations, and teamwork exercises, allowing them to work alongside professionals from different healthcare disciplines and develop essential teamwork and communication skills.
Does MCW offer opportunities for community engagement and service-learning?
Absolutely, MCW values community engagement and encourages students to get involved in service-learning initiatives. Students can participate in outreach programs, volunteer at local clinics, and engage in community service projects that address healthcare disparities and improve the well-being of underserved populations.
About the university
| | |
| --- | --- |
| Key Information | |
| Course Information | |
| University Life | |
| Interview | |
| Admissions Tests | |
| Academic Requirements | |
| Statistics | |