Loading... How Long Does It Take To Become A Doctor?
Have you ever wondered how long it takes to become a doctor? From rigorous academic requirements to extensive clinical training, becoming a physician is a long and challenging journey. If you're considering a career in medicine, it's important to understand the timeline involved.
In this blog post, we'll take a closer look at the steps required to become a doctor and answer the question, "How long does it take to become a doctor?"
Many aspiring healthcare professionals dream of becoming a doctor, but the journey can be long and arduous. To become a physician, you must complete several years of academic study and clinical training.
The timeline involved can vary depending on several factors, including the specific medical specialty you choose to pursue. Here's a closer look at the steps and the expected timeline.
Step 1: Earn a Bachelor's Degree – 4 Years
The first step in becoming a doctor is to earn a bachelor's degree from an accredited college or university. While you can technically major in any subject, many pre-medical students choose majors such as biology, chemistry, or physics to prepare them for the rigor of medical school. Most students complete their bachelor's degree in four years.
Step 2: Take the MCAT – 1 Year
After completing your undergraduate degree, you'll need to take the Medical College Admission Test (MCAT). This standardized test assesses your knowledge and skills in areas such as critical thinking, problem-solving, and scientific principles. Many students spend several months preparing for the MCAT, and the test itself takes approximately six hours to complete.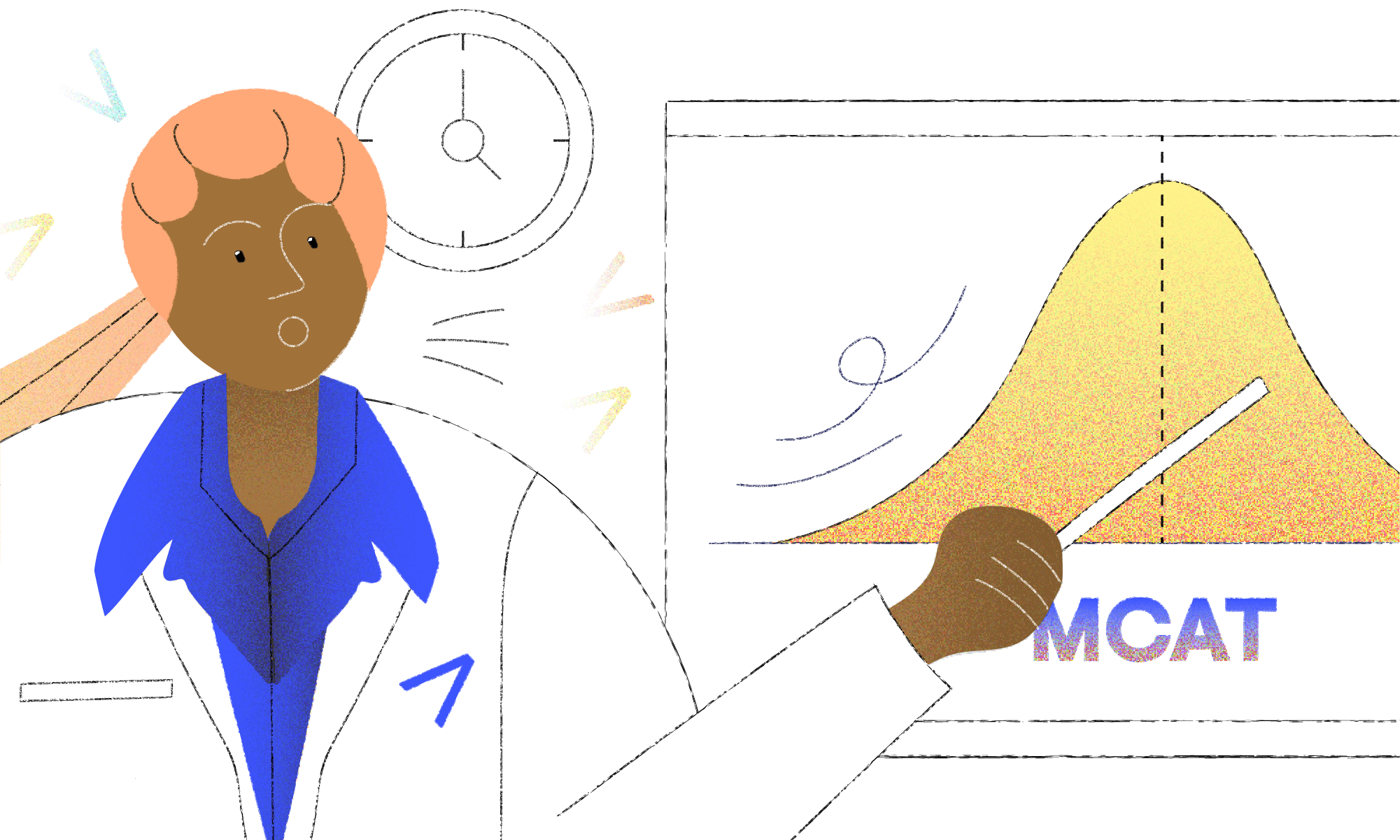 MCAT 1-1 Tutoring
Including personalized study plans, regular progress updates and access to 100s of resources
Step 3: Attend Medical School – 4 Years
Once you've completed the MCAT, you must apply to medical school. Medical school typically takes four years to complete, during which time you'll take various courses such as anatomy, pharmacology, and medical ethics. You'll also complete clinical rotations in various specialties, gaining hands-on experience working with patients under the supervision of licensed physicians.
Step 4: Complete Residency Training – 3 to 7 Years
After graduating from medical school, you must complete a residency program in your chosen specialty. This training can take anywhere from three to seven years, depending on the specific specialty you choose. During your residency, you'll work alongside other physicians and gain practical experience in your field.
Step 5: Obtain Licensure – 1 to 3 Year
In order to practice medicine, you'll need to obtain licensure in the state where you plan to work. This typically involves passing exams, including the United States Medical Licensing Examination (USMLE) and the Comprehensive Osteopathic Medical Licensing Examination (COMLEX-USA). It can take up to three years to complete the licensure process, and USMLE preparation involves three steps.
Becoming a doctor is a long and challenging process that requires years of dedication and hard work. From completing undergraduate coursework to obtaining licensure, many steps are involved in becoming a doctor. However, the rewards can be great for those committed to medicine.
By understanding the timeline and requirements of becoming a doctor, you can decide whether this path is right for you. Whether you are just starting your pre-medical coursework or are already in residency training, remember that every step along the way is an opportunity to grow and learn and to bring you closer to your goal of becoming a doctor.
Frequently Asked Questions (FAQs)
Is it possible to become a doctor without attending medical school?
No, to become a licensed physician in the United States, you must attend an accredited medical school and complete the necessary training and licensing requirements. Alternative paths to becoming a healthcare professional include becoming a physician assistant or a nurse practitioner.
What are some alternative pathways to becoming a doctor?
Some alternative pathways to becoming a doctor include joining a combined BS/MD program, pursuing a post-baccalaureate pre-medical program, or applying to a program that offers early acceptance to medical school. Additionally, some medical schools offer accelerated programs that condense the timeline for completing medical education and training.
Is it possible to become a doctor in less than 8 years?
While becoming a doctor in less than 8 years is possible, it is different. Many students take longer to complete their medical education due to taking gap years, pursuing research opportunities, or completing additional training beyond residency.
What factors can affect the timeline for becoming a doctor?
Factors that can affect the timeline for becoming a doctor include the type of undergraduate degree obtained, the time it takes to complete medical school and residency, and any additional training or research opportunities pursued.
Can I become a doctor if I didn't major in science?
Yes, becoming a doctor without majoring in a science field is possible. However, you will still need to fulfill the necessary pre-medical coursework, which typically includes biology, chemistry, physics, and math.
Report an issue